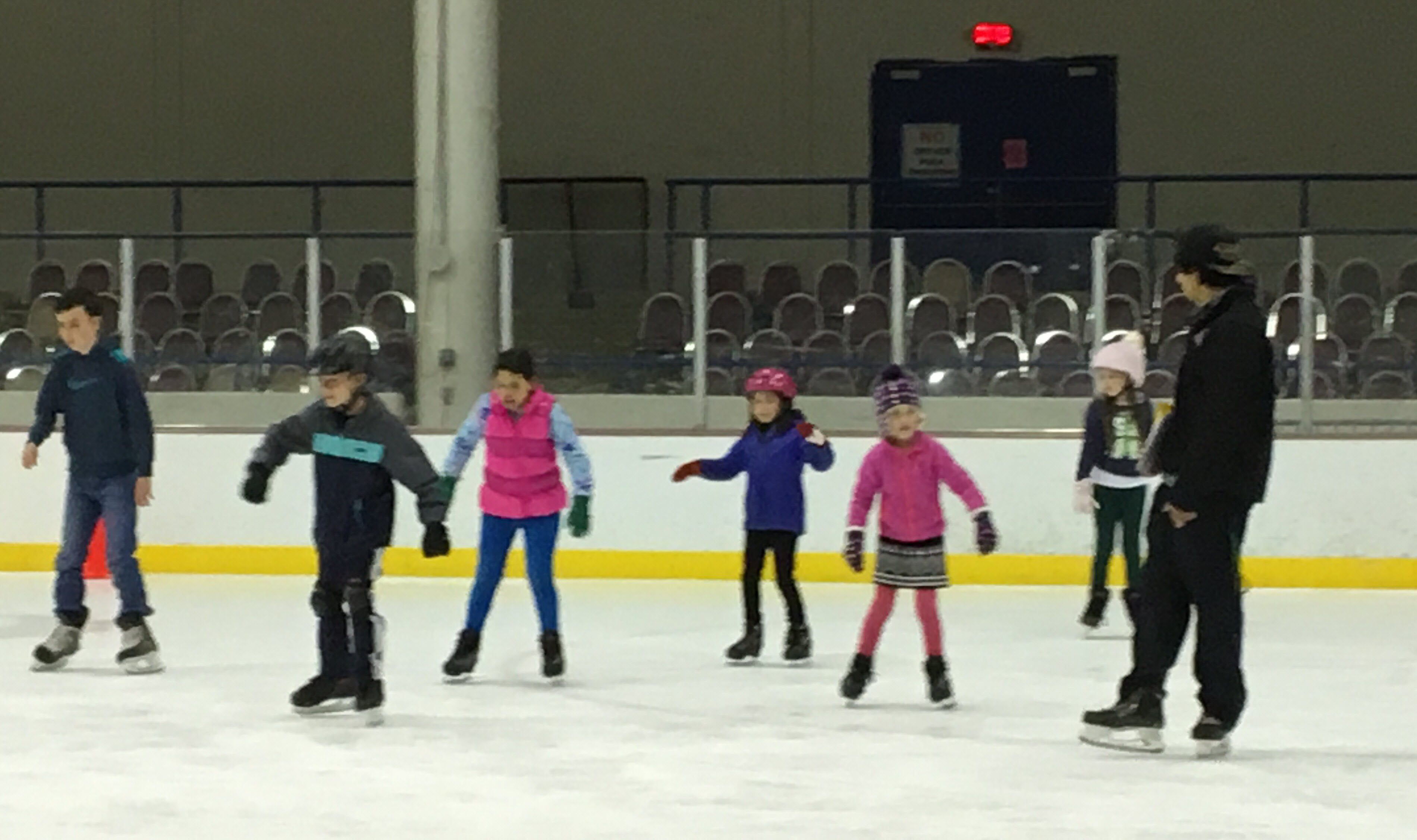 TIPS FOR YOUR FIRST DAY
For young skaters and beginners, a safety helmet may be worn. Be sure they fit comfortably and snug to protect the forehead. Do not wear anything under or attach anything to it.
Wear attire that gives you the ability to move about freely.
Layers along with a jacket will keep you warm and allow for removal as you become warmer.
Hats and gloves or mittens will keep your head and hands warm, as well as protect you while learning to skate.
Lightweight or thinner socks work best. Bulkier, thicker socks limit support and create uncomfortable bumps inside your boots.
SKATES
Boots should be snug, giving toes just enough wiggle room without pinching.
The rule of thumb: the closer the fit, the more control.
Heel should be snug without being able to lift up.
Solid support is necessary for staying upright.
Note: be aware that rental skates are designed to fit everyone. Shoe size also does not necessarily match skate size.