Group lessons and Private lessons

Our coaches teach Group and Private lessons. For more information about taking Private lessons, or help in selecting a coach, please download the
Private Lesson Request Form. Add your responses to the form, save the form on your computer, then email as an attachment to:
sk8eugene@gmail.com. We will respond to your coaching request within 2 days.
If you are a qualified USFS coach and are interested in working in our Learn-to-Skate USA program, please contact the Eugene Figure Skating Club at: sk8eugene@gmail.com and add "coaching" on the subject line and the best way to contact you if not via email. Thank you!
For all of you who aspire to be a skating apprentice, we have set up some guidelines and rules as to how you can participate. Download and print this application and turn it in to a Eugene Figure Skating Board member for approval!
EFSC Apprentice Application 2019
---
Sonny Finley

Group Lesson Coach


Private Lesson Coach
Email Sonny for more info: charlesfinley62@msn.com
45 years teaching experience
Professional Skaters Association Certified Figures and Freestyle 1989
United States Figure Skating Association registered cert B
Ice Skating Institute of America Gold Judge
US Sectional and Regional competitor
Private lessons available for Freestyle (Jumps and Spins ), Moves in the Field, Choreography and Power Skating.
I teach all levels and ages of skaters.
---
Elaine Pruett

Group Lesson Coach
Private Lesson Coach
Email Elaine for more info: epruett1970@yahoo.com
• PSA Certified 2017-2018
• USFSA
• CER Certified A
• Basic Skills and Learn To Skate Classes
• Moves in the Field
• 25 years with Feld Entertainment: Disney on Ice, Disney Live Shows, Ringling Brothers
• Performed principle and character roles for productions in shows worldwide
• Line captain for Disney on Ice shows with 50+ skaters
• Trained professional skaters in choreography and performance
• Costume concepts and production
---
Jeannie Selker
Group Lesson Coach
PSA ratings: certified group, registered freestyle
Coach at The Rink Exchange Ice Rink since fall 2007
Competing and testing, USFS and ISI, 1994 to present
Coached by Jan Prasniewski 2002 to present
Ph. D. in Biology, Stanford University
Foreign Languages: German, French, Swedish
---
Lauren Wheelock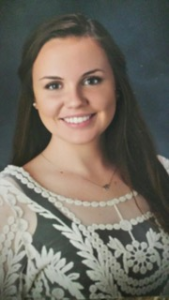 Group Lesson Coach
Basic Skills Certified
Coaching/Assistant Coaching: 5 years experience
Senior Moves in the Field and Juvenile Freeskate
Began skating at 5yrs old….15 years skating experience
Competed for 12 years (12 years ISI, 9 years USFS)
Member of Team USA (Synchronized Skating) for 3 years
Coached by region medalist Jamie Streeter, Sectional and National competitors Kathi Pargee, BJ Lilly, Ian Rossfrye,
John Saitta and Olympic Competitor Lia Trovati
Human Physiology Major at the University of Oregon
Specialized in beginning skaters, skating technique and footwork step sequences.
---
Lauren Kreuter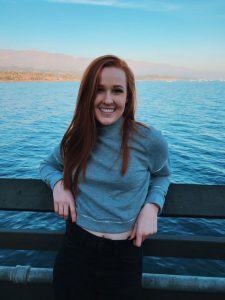 Group Lesson Coach
Lauren Kreuter:
Basic Skills Certified
Coaching – 2+ years at the Rink Exchange
University of Oregon student studying Human Physiology.
13 years of skating experience.
Passed Senior Moves in the Field as a senior in high school in Southern California.