Group lessons and Private lessons

Our coaches teach Group and Private lessons.  For more information about
taking Private lessons, or help in selecting a coach, please download the
Private Lesson Request Form. Add your responses to the form,
save the form on your computer, then email as an attachment to:
sk8eugene@gmail.com. We will respond to your coaching
request within 2 days.
If you are a qualified USFS coach and are interested in working in our
Learn-to-Skate USA program, please contact the Eugene Figure Skating Club at: sk8eugene@gmail.com  and add "coaching" on the subject line and the
best way to contact you if not via email. Thank you!
For all of you who aspire to be a skating apprentice, we have set up
some guidelines and rules as to how you can participate.
Download and print this application and turn it in to a
Eugene Figure Skating Board member for approval!
EFSC-apprentice-application-2016
Dominik Estrada

Group Lesson Coach
Photo and bio will be added soon… 
---
Sonny Finley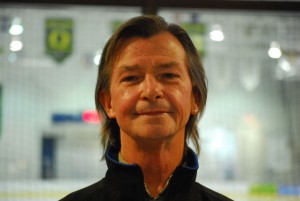 Group Lesson Coach
Private Lesson Coach Rate: $28/per half hour
44 years teaching experience
Professional Skaters Association Certified Figures and Freestyle 1989
United States Figure Skating Association registered cert B
Ice Skating Institute of America Gold Judge
US Sectional and Regional competitor
Private lessons available for Freestyle (Jumps and Spins ), Moves in the Field, Choreography and Power Skating.
I teach all levels and ages of skaters.  Call or email me for lessons:
charlesfinley62@msn.com
---
Group Lesson Coach – since fall, 2012
Private Lesson Coach Rate: $50/hr
(also available for choreography and off ice training)
PSA certified and insured.
Member of US Figure Skating – Basic Skills certified.
USFSA Regional Competitor and medalist – 6 years ISI International Competitor and medalist – 3 years USFS Novice Moves in the Field and USFS Juvenile Freeskate
Attends the University of Oregon, majoring in Psychology/Family & Human Services.
Coached by internationally and nationally renowned coaches/skaters including 4 time national champion Parker Pennington, Olympian coach Nick Perna, Barbora Simkova, Sandy Sparger, and Sandy Hurtubise.  Has also had the honor of being coached several times by Olympic gold medalist Carol Heiss Jenkins.
Foreign Language:  Japanese
---
Elaine Pruett



Group Lesson Coach
Private Lesson Coach: Tuesdays & Saturdays 
Email Elaine for more info: epruett1970@yahoo.com
USFSA Member and Insured
Growing up in England I never could have imagined, when I started learning to skate
at age 9, just how far that skill would take me in life. After competing regionally, I left
home at the age of 18 to join Disney on Ice. I spent the next 17 years touring the world
as a Professional Ice Skater.
I feel very fortunate to be able to pass on my knowledge of technical and performance
based skating on to my current and future students.
---
Group Lesson Coach
Private Lesson Coach

Junior at UO majoring in Educations foundations and
minoring in Special Education
Coaching/Assistant coaching for 5 years
Regional level competitive skater for 6 years
I grew up in Sherwood, OR. After my stepmom took me
skating one day, I fell in love every moment of the sport.
Having my feet on the ice immediately brings a smile to
my face and I am teaching in hopes to transfer that to others.
---
Jeannie Selker
Group Lesson Coach




Private Lesson Coach Rate:

$36/hr.


PSA ratings: certified group, registered freestyle
Coach at The Rink Exchange Ice Rink since fall 2007
Competing and testing, USFS and ISI, 1994 to present
Coached by Jan Prasniewski 2002 to present
Ph. D. in Biology, Stanford University
Foreign Languages: German, French, Swedish
---
Lauren Wheelock
Group Lesson Coach
Basic Skills Certified
Coaching/Assistant Coaching: 4 years experience
Senior Moves in the Field and Juvenile Freeskate
Began skating at 5yrs old….14 years skating experience
Competed for 12 years (12 years ISI, 9 years USFS)
Member of Team USA (Synchronized Skating) for 3 years
Coached by region medalist Jamie Streeter, Sectional and
National competitors Kathi Pargee, BJ Lilly, Ian Rossfrye,
John Saitta and Olympic Competitor Lia Trovati
Human Physiology Major at the University of Oregon
Specialized in beginning skaters, skating technique and
footwork step sequences.
---
---
Group Lesson Coach
Shelby has been skating since she was eight years old and
competed for 10 years under the instruction of Colleen Phillips,
a coach leading many of her students to Regionals, Sectionals
and Nationals. As a regional and sectional competitor, Shelby has
completed her Senior Moves in the Field and Novice Freestyle.
She was also a competitive dancer, making choreography
something she enjoys doing. She is a student at the University
of Oregon pursuing her degree in Journalism and Business.
---
Geena Chandler



Group Lesson Coach


Member of US Figure Skating – Basic Skills Certified
Coaching/Assistant Coach – 3 years
Coached by Jeannie Selker – 2010 to 2014
Coached by Olympic coach Jan Prasniewski – 2014 to present
Coach by National coach Lisa Mizonick – 2015 to present
Pre-Juvenile Moves In the Field
Testing USFS – 2013 to present